Ironman Switzerland 2020
My next big goal is to participate and hopefully finish the Ironman Switzerland 2020 (July 12). The Ironman Switzerland has a long history and on the first race back in 1997 I started there. It was as well my first Ironman. Up until this year the Ironman Switzerland was in Zürich and in 2020 the race will be for the first time in Thun. So a new start for me and the race.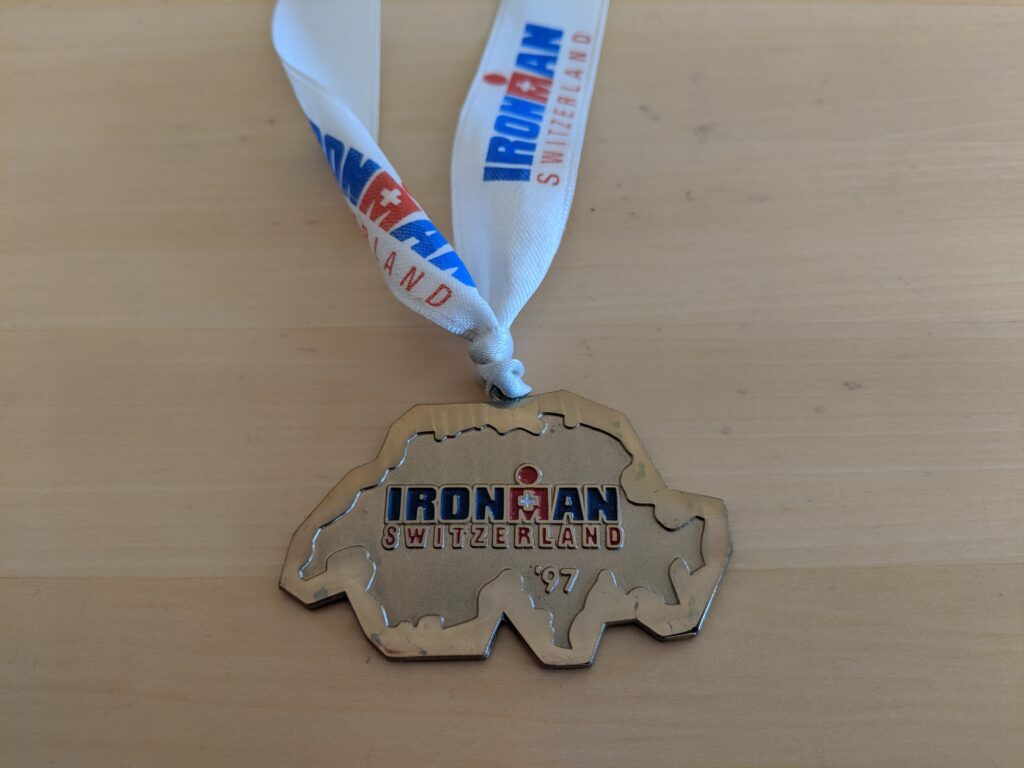 Swim
3.8 km (2.4 miles) in the Lake of Thun (Wetsuit possible up until 24.5°C for age groupers). It is a one loop swim course in crystal clear water. The water temperature will be around 22°C, hopefully.
Bike
180 km (112 miles). Two loops in the nice Swiss country side with 2200 m (~7217 feet) elevation gain. This 2200 m doesn't seem to be much on 180 km, but it will take it's toll on the legs.
Run
42.195 km (26.2 mils). Three loops along the Lake of Thun and through the city of Thun. The course is flat and hopefully a lot of spectators will cheer the participants.
http://www.ironman.com/rules-and-regulations
Goal
My last triathlon race, over the full distance, was the Ironman Austria in Klagenfurt 2001. So after 19 years without doing any triathlons, my main goal is to get to the start line as fit as possible and then finish the race with as much joy as possible.
Motivation
Why do I want to do this Ironman thing any way?
I simply like to swim, bike and run
I like to challenge myself, not only physically, but especially mentally
My kids are grown up and doing more and more their own thing. This gives me more time to do the things I enjoy
I want to test my limits, no matter how high or low they are compared to others
I hope that I stay fit or even get fitter, despite getting older
And maybe I inspire some people to get up from the couch and start doing some sport, no matter what kind of sport, no matter which age they have
Equipment
I will only use the absolute necessary equipment.
googles ✓
wetsuit (if I can still press me into my old one from 1997) ✓
swim cap (will be normally issued by the race organizer) ✓
triathlon bike (I recently bought a used Cervélo P2) ✓
bike shoes ✓
helmet ✓
running shoes ✓
socks ✓
cap (for running)
tri suit (I have to buy one)
watch ✓
heart rate belt ✓
I hope I haven't missed something. There is still some time to go through this list.
-811
Days
-11
Hours
-39
Minutes
-15
Seconds
Training Plan
Unfortunately Trainasone has not yet started with triathlon training plans, so I will try my luck with Tridot. In a future post I will write more details about their system, which is build for triathletes.