Why I need a trail running backpack?
For the Ultra Trail Australia I have to carry some mandatory gear with me.
2 Liter water
thermal long sleeve top
rain jacket
compass
headlight
biwak sac or security blacket
some energy bars
whistle
map
Running 50 km with all this stuff in a normal backpack is not what I what to do. So I started looking for a backpack which is more suitable for this kind of running adventures. Sure enough I came across trail running backpacks.
Criteria for choosing a backpack.
Seize
The seize should be big enough to carry all the necessary gear. So I thought 10 liter should be sufficient. Bigger and the stuff is flying around in the back, smaller and not everything will fit in.
Weight
Less weight is always good, so it should be under 300 gr (~10,6 oz)
Fit
The backpack should be adjustable to fit my body and should not hinder my movements when running. 
Raidlight
I found Raidlight by a google search. I never heard of the company before. As first thing I browsed their site and checked the story of the company. The founder Benoit Laval is a trail runner and textile engineer. His experiences in trail running, design and manufacture trail running equipment instantly convinced me to take a closer look at their gear. 
The chosen one
Finally I have chosen the Raidlight Responsiv 10 l backpack.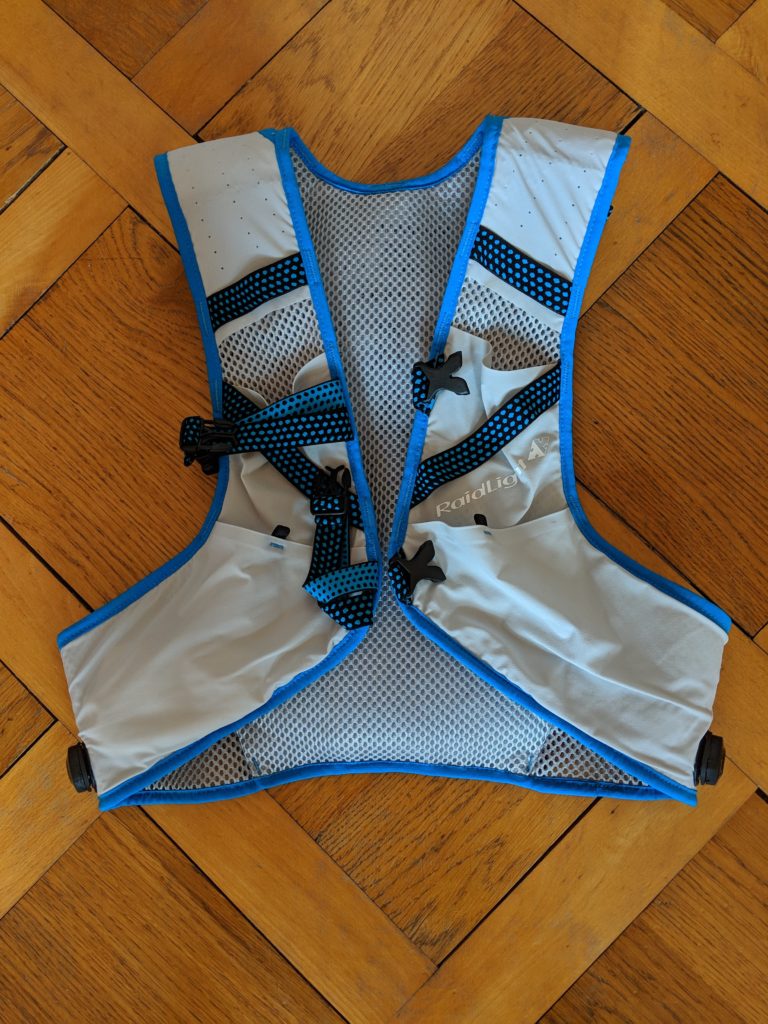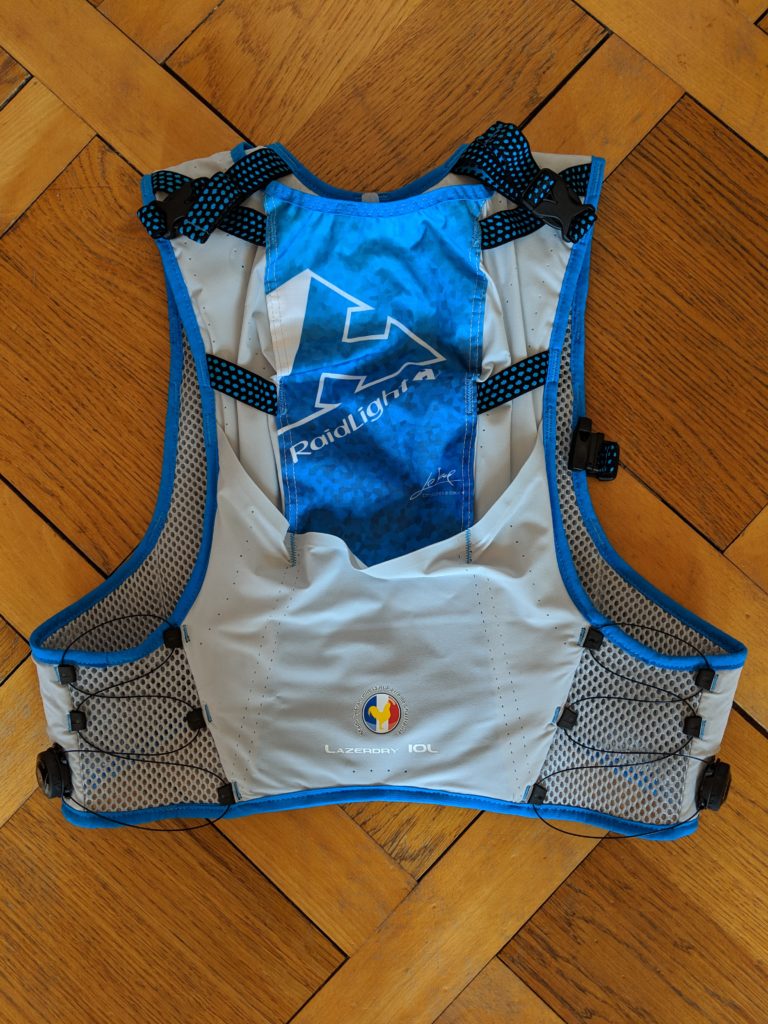 Weight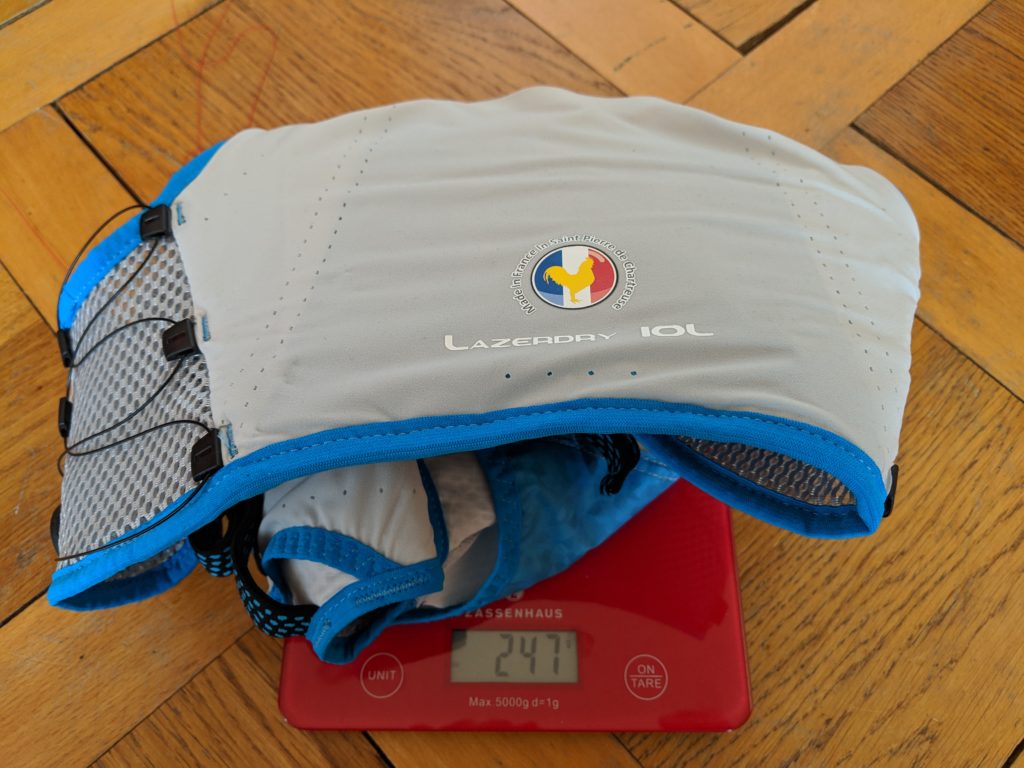 With 247 gr (~8,7 oz) in the size L/XL the backpack is under my 300 gr limit. 
Features
The backpack has two adjustable front straps (with a whistle) and a two lateral micro adjustment ratchets, which allows me to adjust it to my size. It has plenty of cushion to carry it without much strain. The mesh material in the back is breathable. 4 pockets in the front have room for drinking bottles and bars / gels. In the back compartment there is a holder for a 1.5 l drinking bladder and room for all the gear I need to carry with me.
Real life running
The backpack really fits very well. Even when it is fully backed it's quite comfortable. I have never run before with a backpack and was concerned that it will be much more annoying to have something on my back for a longer time. But there is nearly no kind of movement of the backpack while running. It just stays at the back and doesn't jump around. Sure the weight is still there and the longer the run is, the more I feel it, but this is normal. Another thing which I had to get used to is the splashing sound of the water in the bottles and the drinking bladder. At first this was really annoying, but after a while I got accustomed to it and it is now like a meditation song to me. Overall it is a lesser problem to run with the additional weight then I thought and it is just a question of utilizing it in training to get used to it.  
Just to clarify things. I'm not working for any of the above mentioned companies nor do I get any money or any other benefits from them. It's all my own opinion. If this changes I will state it clearly. Thanks for reading.